One Room Challenge Spring 2020 – Week 4 – Rug Drama
If you have clicked over from the One Room Challenge Website, welcome! I'm glad you are here! I am an interior designer and serial DIY'er based in Red Deer, Alberta, Canada! You can catch up on my One Room Challenge project in the last week's posts here:
Be sure to follow along on Instagram for more behind the scenes, and subscribe to the blog at the bottom of this post so you don't miss the weekly updates!
This post may contain affiliate links. That means if you purchase anything from these links I earn a small commission, at no extra cost to you! This helps support my blog, so thank you!
I am starting to think of myself as a bit of a Rug Drama Queen. I am really not about drama in other parts of my life, but drama seems to follow me around with every rug decision! It may just be me, but I also think it might be about the rugs! Rugs are sometimes hard to get right but when you do, they are the highlight of any room. So when deciding on the rug for the One Room Challenge guest room, it is no surprise that there was a little bit of drama. Read on to hear about my rug challenges and how they have been overcome!
Why Do You NEED a Rug?
To say I have a passion for rugs is an understatement. Rugs add so much to a space and to a design! Here are just a few reasons why I often start a design with a rug and why I feel like almost every room needs one:
1) They define a space. This is particularly important in an open concept plan, where it might be hard to tell where one room starts and another begins. Adding a rug and using it to ground your furniture defines that space as one room.
2) They add another layer of texture or pattern or color (or all three). Nothing looks more "designerly" than layers, in my opinion.
3) On a hard floor, they add that cozy, soft texture that makes a space FEEL that much more comfortable.
There is one elephant in this (guest) room I should mention, the somewhat controversial rug-on-rug (or rug on carpet). If you saw my before post of my guest room (if you missed it, you can find that here) you might have noticed that I already have carpet in this room. So many people think that you can not put an area rug on top of carpet. That is just simply not true! I do it, and I recommend it. Although you don't need a rug to add that cozy feeling I was talking about in point #3, or in the case of a bedroom you don't need to define a space (point #1) you still benefit from point #2, so that's reason enough, in my opinion, to consider adding them everywhere!
My Drama
If you follow me on Instagram, you may have seen my story about my guest room for the One Room Challenge and how I did not think I could add a rug to the space. The closet doors in the room open outward, and the swing of the door would possibly interfere with the rug. I really wanted a rug to work and I tried one from my house to see if the closet doors could still open, and they did, but just barely, and the rug I tried was very thin and juuuuuust fit under the door when I opened it. I was worried about ordering a new rug for the space and having it catch on the closet doors if it was too thick, so I decided to forgo the rug in the design.
Knowing how I feel about adding rugs to a room, how could I possibly complete the One Room Challenge without including a rug? The idea of having a rug in the space really nagged at me and I realized that I really was compromising too much by not including a rug and I had to figure out a way to make it work, even if that meant cutting the bottom off the closet doors! (oh the things we do for love.)
Now I love rugs of all shapes and sizes, new and old. But there is a special place in my heart for vintage rugs. I love that they have a story and have been previously loved, and that when I am done with them they can go on to be loved by someone else. I appreciate that they are usually hand made and consist of natural fibers making them extremely durable and hard-wearing! Someone else has already broken these in for me, and so I don't need to worry about my pets or kids ruining them. I also love that vintage rugs come in all shapes and sizes, and you are able to get a rug that is perfectly sized for your room.
Because my room is small and furniture placement is limited, there was a specific size that I would need to make this work. I also needed something somewhat thin to fit under the doors (I was willing to cut my doors down… but hoped I didn't have to!) and vintage rugs often have the pile cut short, or a very low pile. So I set out to find the perfect vintage rug.
So I Decided on a Vintage Rug, Now What?
I started my search at various online sources looking for the perfect size and colour. This type of search can be exhausting and very time-consuming. Enter Revival Rugs! They emailed me at the exact right moment when I was starting down the vintage rug rabbit hole and asked if I would be interested in a partnership. I had not previously heard of Revival Rugs (where have I been?) so I immediately went online to check them out. It took me all of 30 seconds to realize that this was the partnership of my dreams when I saw their amazing selection. Cue deep breaths and a serious pinch-me moment!
There are a lot of online sources for vintage rugs out there to choose from, so here's what I like about Revival:
– their rugs are curated. You can't make a bad choice here, and you don't have to worry about hidden damage. Their rugs are handpicked by their team right from the source.
– they have a fantastic selection! If you can't find something that you like at Revival, you don't like rugs!
– they have the most amazing search feature. Not only can you narrow it down and look only in your size range (runners, large rugs, medium rugs, etc) but you can actually use a sliding tool to find a rug that fits your size and colour needs exactly. Instead of sorting through pages and pages of rugs, finding ones you like and clicking through only to find out that the size will not work, you can filter and only look at those that will work for you.
-I usually use photoshop to visualize a rug in my room or in my design plan, but this is a cumbersome step and not everyone has access to photoshop. So I love that Revival has a very cool rug visualizing tool where you can upload a photo of your room and actually see the new rug in the space! It automatically puts it under furniture and inserts it into the room, it is very realistic. (Check out this photo where I virtually "tried on" a new rug in my dining room!) Fair warning though, it's very addicting, I may or may not have "tried on" a new rug in almost every room in my house! -they are affordable! They cut out the middle man and so they are able to bring these rugs to you at a better price than a lot of the curated rug shops.
Once I put in all of my size and colour parameters I was left with a handful of rugs that would work in my space and then just able to pick the one that made my heart go pitter-patter the very most. Which was actually pretty hard as I loved all of them!
I decided since my room is quite colourful, I wanted to stick to a neutral rug in this space. I also wanted an all-over pattern, because I new large parts of the rug would be under the bed so one with a large medallion would not work in this case. I was drawn to the small scale of the pattern in the "Mandache", which I thought would work well with the scale of the wallpaper, and the neutral tones. Once I popped it into the mood board I knew it was the "one!"
Since the guest room was still under construction when I received the rug, I could not put it in the room just yet but I could not help but roll it out in my living room to see her in all her vintage glory and give her a bit of a photoshoot. (She is obviously a "she", right? Too pretty to be a boy.) I must say the new rug fits in pretty well in the living room, this puppy may just be making the rounds around my house!
Now what I know you've been dying to find out…does it fit under the closet doors? I'm happy to report that the rug is just thin enough to slide under, no door surgery required. (Cue sigh of relief).
Since this rug is a one-and-only I am not able to include a link for it if you love it as much as I do, but… I have included the others that I have my eye on which are still available. (Click on the photo of the rug to be redirected to Revival Rug's Site). All of these moved in and out of my cart at some point. And if you find something you love on their site, you can use my code (ZUBOT10) to get 10% off your order!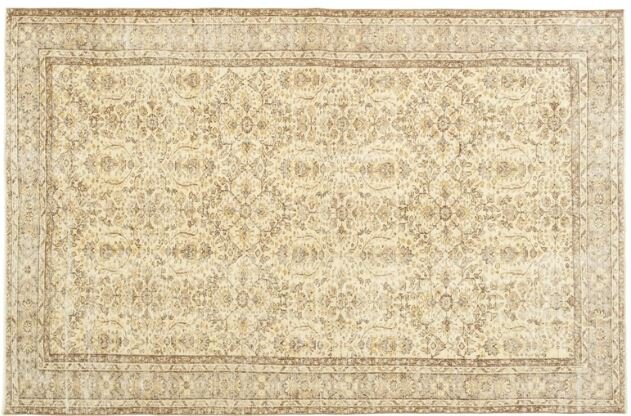 I just wanted to give a HUGE thank you to the generous brands I have partnered with who provided sponsored items for this makeover. I'm so grateful that they saw enough potential in me and my little blog. I hope to do their fabulous products justice in the coming days!!
That's all for today – be sure to check back next week (or subscribe!) where I will have some more progress to show you . If you want to catch some sneak peeks follow me on Instagram (@erinzubotdesign), I'll be sharing a lot of behind the scenes there. Also, check out the other designers HERE or click the ORC Logo below, there is a great lineup of both featured and guest participants and there is a lot to catch up on. See you next week!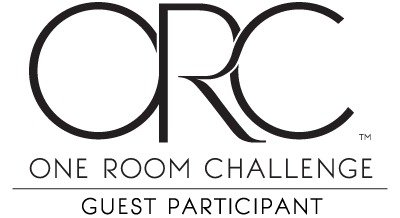 CLICK THE IMAGE TO BE REDIRECTED TO THE ORC WEBSITE!